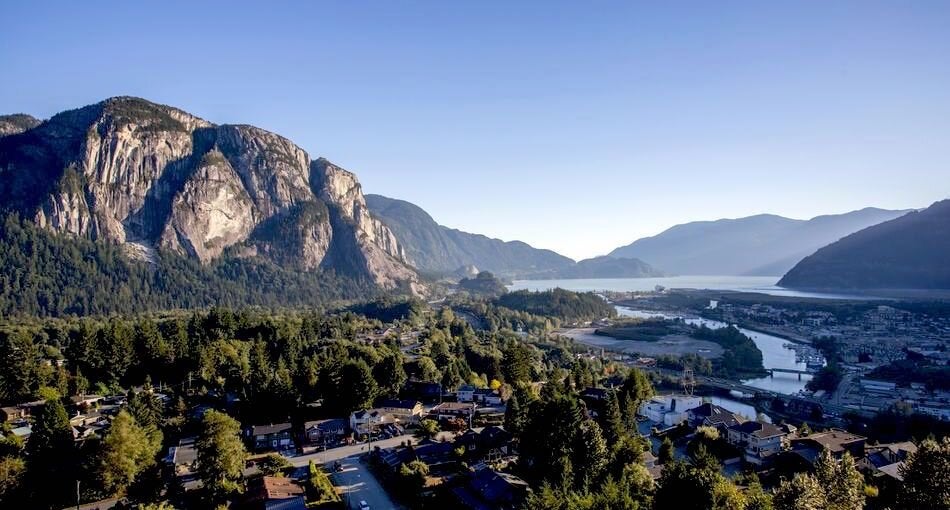 After COVID-19 threw a wrench into the real estate forecast for 2020, the future of our thriving market seemed uncertain. As the 
year-end numbers
 revealed, though, the Lower Mainland's market emerged strong, adapting to the changes made necessary by the pandemic.
If you've been following the market over the past year, you've probably noticed changing priorities when it comes to space and location. But what do those changing priorities mean? In many cases, it means choosing a home outside of the city. If Whistler and Squamish look extra-appealing to you right now, you're not alone. 
Space is More Important than Ever
In 2020, social distancing made 
space
, both indoors and out, more necessary than ever. In previous times, 
downtown condo dwellers
 might've been happy with small balconies and fewer bedrooms in exchange for a shorter commute and easy access to city amenities. With many of us now working from home and bars and restaurants under strict provincial restrictions, those tradeoffs are looking a lot less appetizing. Today's buyers are looking for space.
Location? No Longer a Priority
As remote work became increasingly widespread in 2020, many Vancouverites realized that they didn't need to stay close to the office. Instead, they started expanding their home search to new neighbourhoods and cities. If you've always wanted to live in Squamish, but the travel time didn't make sense for your job, 2020 might've opened up some 
new possibilities
.
With many past practical considerations no longer an issue, BC's prospective homebuyers are now looking to places like the 
Sunshine Coast
, Bowen Island, and even 
Tofino
. Perhaps unsurprisingly, Whistler and Squamish have become more popular than ever.
When Whistler's market stopped in the spring of 2020, demand didn't go anywhere. Sales started rising again in June and have continued since then. These trends aren't unique to BC either: they're similar to what's happening in 
Ontario's cottage country
 and Quebec's Laurentides. Areas across Canada that were once only considered top recreational destinations have become feasible home bases for both work and play.
Limited Supply Means Demand is High for Whistler and Squamish
If you're looking for a home in Whistler, Stilhavn REALTOR 
Dana Friesen Smith
 recommends making a move before time runs out."The market is moving quite quickly, and Whistler has a small amount of inventory, so there's not always a lot to choose from," 
she said
. "If [a property] hits 85 to 90% of your wish list, you've got to make a move and jump on it so that you can get in."
In other parts of the Sea to Sky, demand (and prices) continue to rise. In Squamish, property values for detached homes rose about 10% last year. 
A single-family home in Squamish
 is now around $1,020,000. Buyers who might've expected that the pandemic would put a damper on home prices have been confronted by the reality that, as we spend more time at home, we're placing a higher value on our space inside and outside the home.
As SFU professor Andrey Pavlov told 
The Squamish Chief
, the increasing popularity of single-family houses in Squamish makes sense. "People realize that they kind of need more space. And, you know, single-family [homes] offer a bit more space and a backyard and that kind of stuff," said Pavlov. "And if you're more or less confined to your home, then having that bigger outdoor space becomes very, very important."
Squamish also offers remote workers an opportunity to remain relatively close to Vancouver, even if commutes are no longer a daily concern. 
Thinking of Moving to the Sea to Sky?
If you've got questions about buying or selling your home, we've got answers. Get in touch today!

https://www.davidmatiru.com/contact