First impressions mean everything, even when it comes to a house. In fact, curb appeal can make all the difference.
It pays to invest — not only does increased curb appeal help sell your home, it can actually boost the property value!
Here are some tips to make your property a buyer's dream.
Maintenance
When it comes to updating your property, start with maintenance. Don't just focus on the big things. Take the time to fix any broken faucets or give your front door a fresh coat of paint, so that when it comes to showings, buyers won't have any concerns.
Softscaping
For most sellers, gardening is a go-to, thanks to its relative affordability. Try not to get carried away, though. Sometimes less is more in landscape design.
Planting shrubs or hedges in front of your home is a great way to add greenery. A combination of different kinds of shrubs can add texture and visual excitement. If your property already has shrubs or hedges, frequent trims can help to keep them looking fresh.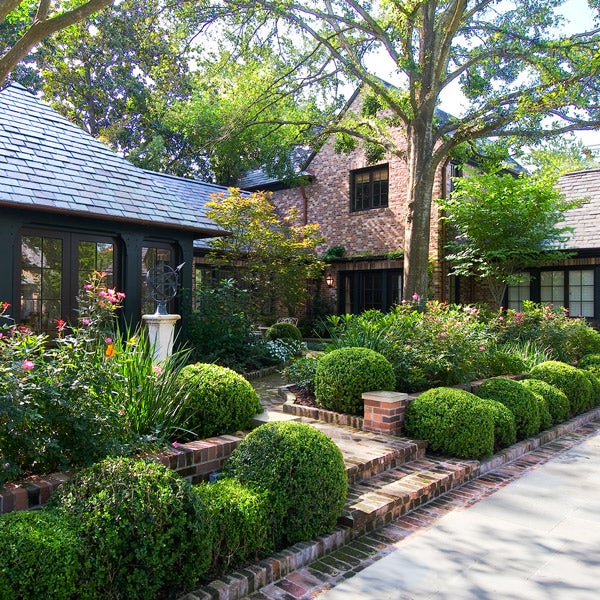 Flowers add an immediate splash of colour, making your property look more vibrant. Our rainy West Coast winters make for soil that retains moisture well into the sunny summers. This is an ideal combination that allows plants to flourish.
Planters are an excellent way to combine colourful flowers without overwhelming a space. Perennials are well-suited for flower beds and can be bordered by stones or rocks to create a beautiful garden that revives year after year.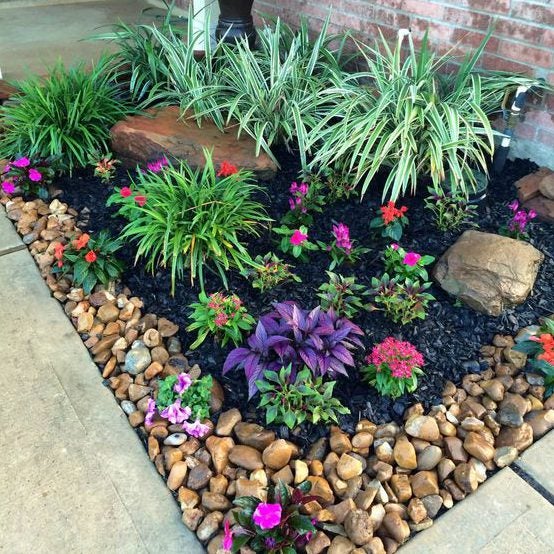 Tip: Add mulch to the flower beds to make the colours of the plants pop in contrast. Mulch also prevents weeds from growing and protects the plants in colder weather.
Hardscaping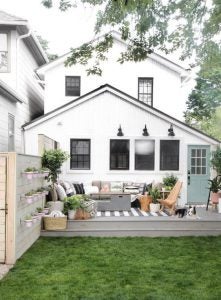 Hardscaping, on the other hand, is more of an investment. Lighting, fencing, decks and fire pits are desirable additions to any home. Plus, you can enjoy the added amenities before you move!
Whether it's wood or cement, a patio can increase your home's value by almost 12 percent. If your property has the space, consider adding a backyard patio or deck to create an additional living space outdoors. If neighbors are a concern, privacy fences are the way to go, showing prospective buyers that even a home in a busy area can be turned into a private sanctuary.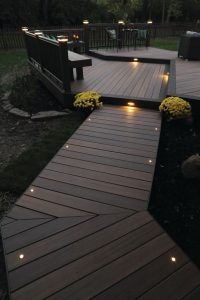 Lighting at the front of a house makes for a more inviting look. In the backyard, lights lining a pathway or strings of lights hanging over the patio are popular. Maximize your outdoor space, and enjoy your yard even after the sun sets.
Tip: If permitted, include a firepit in your backyard to create a gathering spot for friends and family in the evenings.
Landscape design updates don't need to be massive changes to your property. Combine hardscape and softscape changes to build curb appeal and increase the value of your home.