Struggling to keep your home tidy? Rather than letting clutter build up for the next big cleaning session, consider a more proactive approach to keep your living space organized and clutter-free before things reach a breaking point. It might be time to invest in practical, multi-purpose furniture.
Especially for those of us living in tight spaces or apartments, furniture that offers additional function — whether it's extra storage space or another purpose — can be a lifesaver. More often than not, these pieces aren't tremendously new or different, just upgraded classics.
Here are a few popular items to keep in mind when you're ready to upgrade your home with some new, functional furniture.
Bed Frames with Storage Space
Extra duvet covers, blankets, towels, bulky sweaters, winter jackets — under-bed storage was designed to handle out-of-season or unneeded items like these. Creating a designated home for these space-consuming articles will clear room in your closets and allow quicker access to the day-to-day items you really need.
If you're on a budget, relax: you don't need to buy a brand-new bed frame. There are a few quick and easy ways to make use of the space below your bed, like
storage bins
that slide underneath. These bins are often an excellent solution for storing kids' toys, making it easy to pull out (and stow) playthings.
Modular Unit Sofas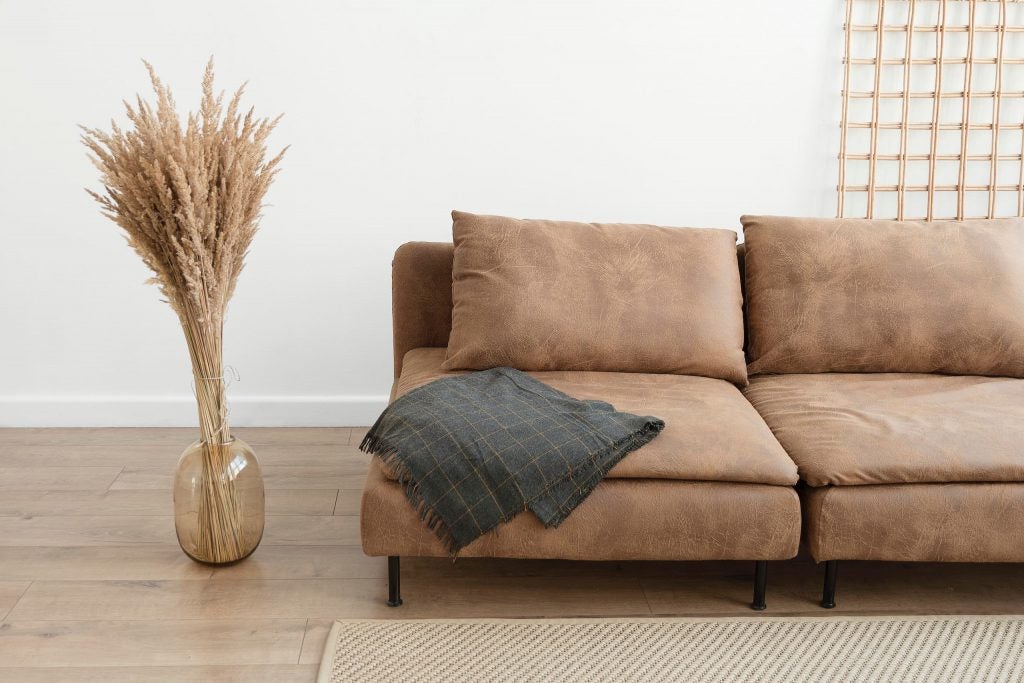 Living-room seating is a common space-hogging culprit: a couch is a must, you need extra seats for guests, you want a comfy spot to read by the window, and on and on.
Unit sofa seating offers a
great way
to have both multi-seat or single-seat configurations, depending on what you need at the moment. It's flexible enough to accommodate your guests but can adapt to suit solo couch-lounge time too. Design-wise, it also allows you to shape the seating to fit your space best.
Stacked Box Shelving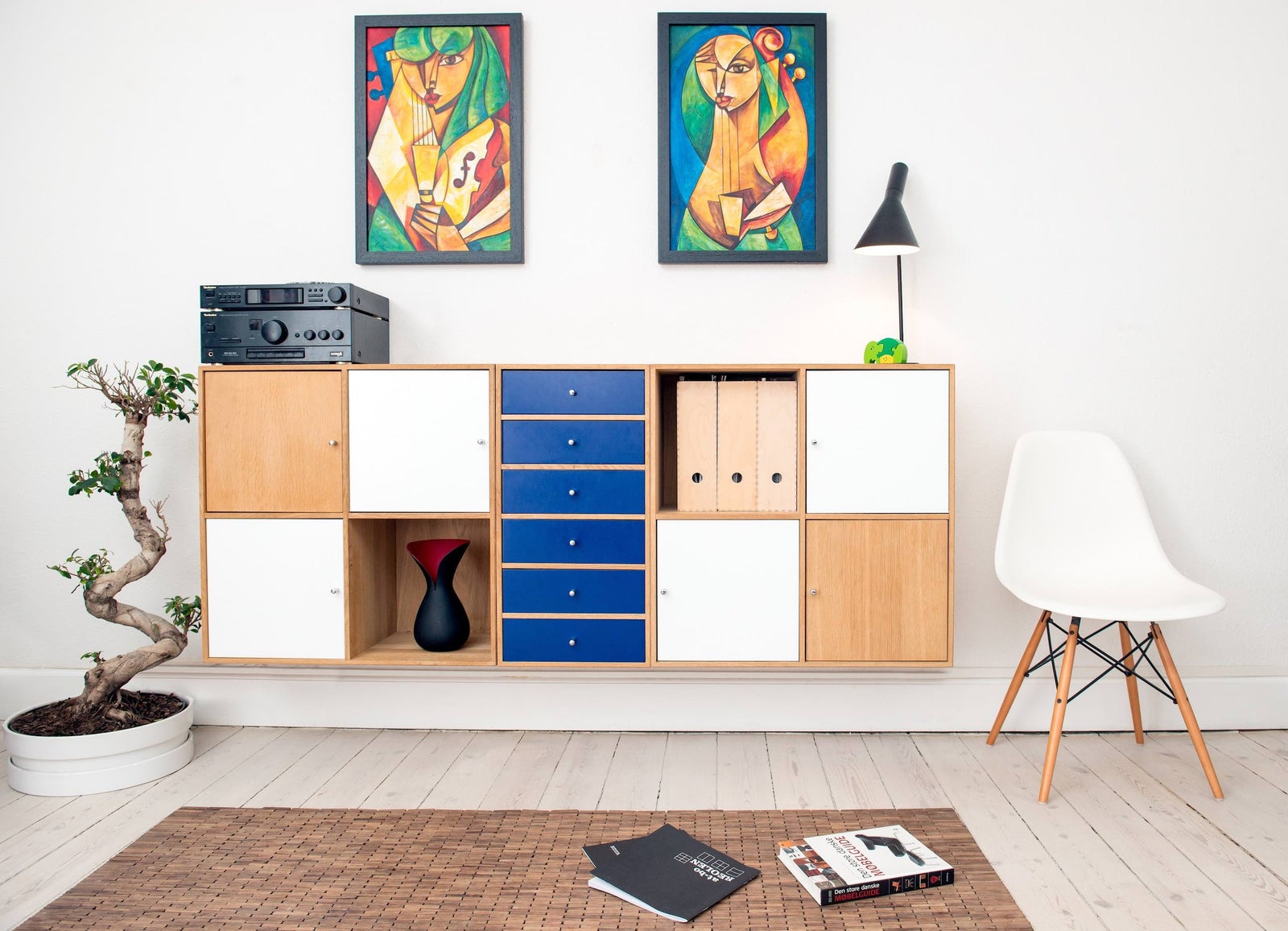 Stacked storage and shelving is both versatile and functional, allowing you the flexibility to arrange and rearrange your storage space depending on your home.
If you have an open-concept apartment, that could mean building out a room divider with shelving units. If you have a large, open wall not serving a ton of purpose, you can configure stacked storage to fit perfectly within the dimensions of the wall.
Boxed shelving is super flexible, and can turn into anything from basic shelving to bookcases to side tables.
Nesting Tables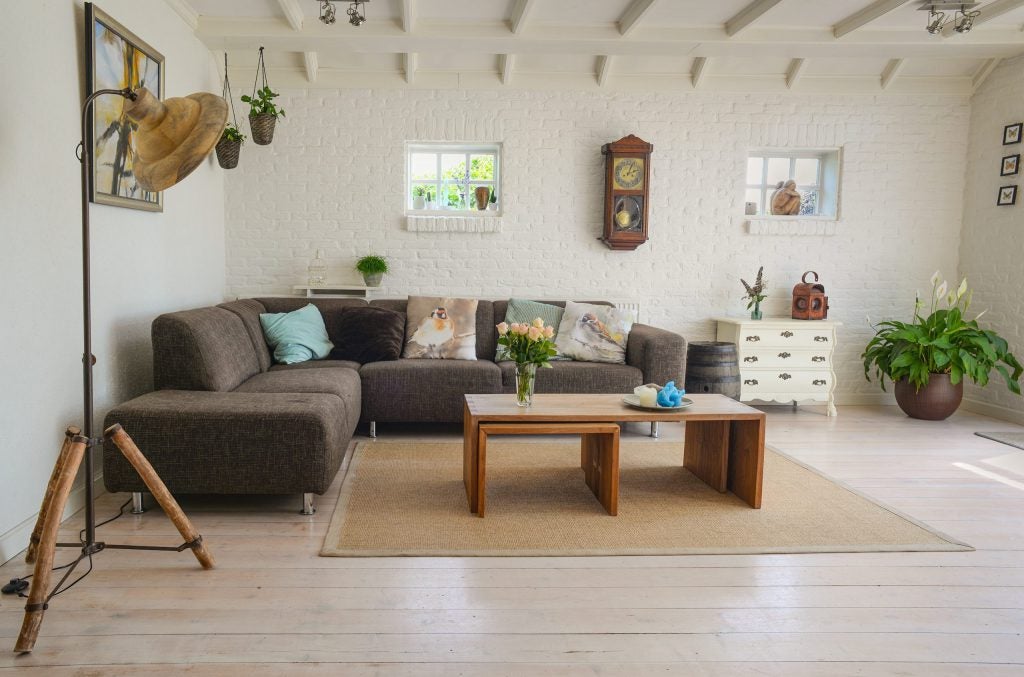 Is there anything more satisfying than a perfect set of nesting tables?
Just like our other suggestions, nesting tables offer flexibility without adding clutter. Whether you have guests over and need additional table space or you want the design freedom to regularly change the set-up of your home, nesting tables offer both.
They're also an excellent way to store your extra furniture when you're not using it, creating aesthetic consistency throughout a home when you are.

Your Furniture Should Be Working For You
For many of us, furniture's purpose can feel rigid: it serves x purpose for y situation. But with trends moving towards increased function and purpose, now's a great time to consider upgrading the 'essential' pieces in your home to boost your clutter-free lifestyle and peace of mind.
If you're looking for your next havn (you know, one that fits some of your new furniture a bit better), meet with one of
Stilhavn's expert REALTORS®
today to get your search started!